Posted by Amanda Walker on 16 November 2018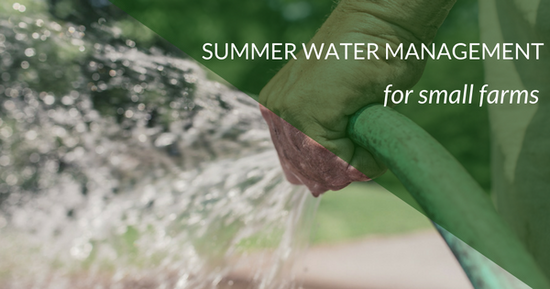 Summer water management for small farms In parts of Australia, we're already experiencing the start of the long, hot days of summer. In the southern half of the country, summer can mean long periods without rain. This season, paying attention to water management on your small farm becomes critical. 1. Water Management and Monitoring
Setting up correctly fr...