Posted by Chanel Duggan on 25 November 2016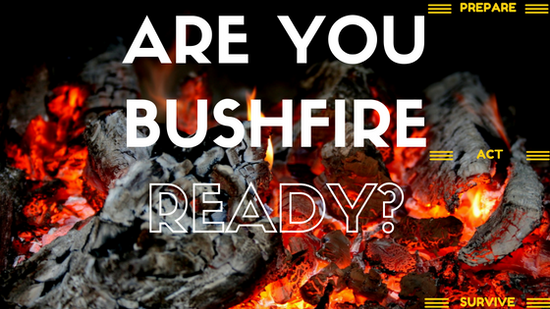 Bushfires are part of Australian life, and as such should be thought of as very serious. Fires can be started easily and spread quickly having devastating effects on homes, farms/property, bushland and people. Make sure you are bushfire ready! Prepare
Always be prepared ahead of the bushfire season so you are ready if it arrives. Ensure your family knows what ...