Posted by Amanda Walker on 28 April 2014
Early sown winter wheat varieties fare well in adverse weather conditions.
The trend of sowing early has gained significant momentum in recent years, to overcome a range of issues including changing weather patterns, increasing farm sizes and the narrow window of maturity for more recently released varieties.
A current project by the CSIRO aims to better understand which sowing windows have the best positive impact on wheat crop yield.
This research, undertaken by Dr James Hunt, has revealed three key rules for farmers to consider, when considering when to sow wheat:
Winter wheat varieties are best sown between late February through to April
Mid fast wheat varieties should be sown from late April onward
Crops should be dry sown if the rains have not arrived

Winter Wheats
Overall, February March rainfall rates in Australia have not declined, and so offer growers an opportunity to seed early rather than waiting for the increasingly unreliable autumn break.
Winter wheats have a stable flowering date, despite their seeding date, because they require a certain duration of low temperatures to develop beyond tillering.
The resilience and flexibility of winter wheats was demonstrated through a Birchip Cropping Group-led trial in Curyo, Victoria in 2013 where varieties were sown in mid-February on 50mm of recent rainfall.
Despite one of the hottest and driest autumns on record, they regenerated rapidly after May rains, and all flowered during the optimal period for that region. Yields were competitive with the control plot some 3.6 tonnes per hectare for the highest yielding variety.

Getting the crop in early
Growers need to be prepared, with weed and disease-free paddocks, if they are keen to take advantage of early sowing opportunities.
Know your areas optimal flowering period and how to achieve it with different sowing dates and a range of varieties.

Early sown crops also require different management. In higher-rainfall regions, Septoria tritici is a serious pathogen of early sown crops, and it is recommended that in-furrow flutriafol and earlier foliar sprays are used when sowing early.

Barley yellow dwarf virus can be a threat in all environments and it is recommended that seed be treated with imidacloprid or that crops are closely monitored for aphid infestation. Wheat streak mosaic virus is a serious threat in the higher-rainfall zones of southern NSW.

If planning to graze crops, higher seeding rates and up-front nitrogen application will maximise early dry-matter production. If crops are not to be grazed, then nitrogen fertiliser should be deferred until after GS30 to avoid excessive early growth, and if initial soil nitrogen is high, sowing rates should be reduced (to 50 to 80 plants per square metre).

Take Away Messages
Sow on time or early to maximise wheat water use efficiency
Early-sown, slow-maturing varieties (winter and spring) yield as well as or better than faster-maturing varieties sown later
Including an early-sown variety in a program can boost whole-farm yield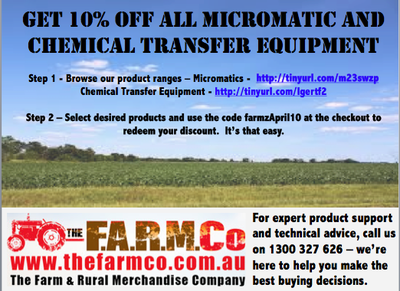 References: Hunt, J. and Kirkegaard, J. (2014) Recent research is examining early sowing strategies to cope with drying conditions. Accessed April 28, 2014 from http://tinyurl.com/l2h3ueb, courtesy of the GRDC www.grdc.com.au